---
PIS FORUM

**CLICK PICTURE TO ENTER FORUM**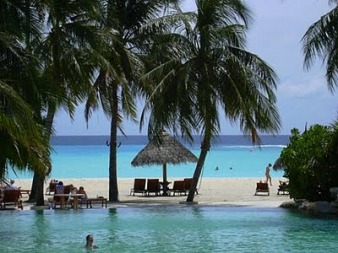 Some beach...somewhere...
The forum is essentially meant for all Pacific Islands Simulation payware and freeware product discussion, including anything flight simulation and real-world aviation. Ideas, problems/issues, criticisms - negative or positive - are welcome. However, we absolutely don't accept politics, spamming, solicitation, childish remarks, vulgar languages, product comparision with other developers, and confrontations of slight with other forum users.

Since we are still creating content for this forum in order to be able to keep up with our service standards, we require your patience and understanding.
---
---
Jeju International Manual
---
Xiamen Gaoqi International Manual
Nauru International Manual
---
Postcard Puerto Vallarta Manual
---
Tonga Domestic Manual
---
Fua'amotu International Manual
---
Marshall Islands Manual
---
VFR Appalachia Manual
---
Ingalls Field Manual
---
Atolls of Tuvalu Manual
---
PNG Bush Flying Manual
---
ESSENTIAL DOWNLOADS
LIVING WORLD CFG.XML TO SLOW DOWN RURAL ROAD TRAFFIC IN "PNG BUSH FLYING"
http://grambo.ipower.com/LWcfg_XML.zip
The LWcf.XML is a replacement of the Simpropbinary (SPB) file. The SPB controls movement of road and water traffic in the sim. Zip up SPB or simply rename it with an extension and remove any instances of the SPB in this folder. You can only have the LWcfg.XML. The LWFcgf.XML serves the same function as the SPB but we rewrote the code to slow down only road traffic in the Pacific region. No road traffic is affected in other regions of the world. The code alteration does no harm to FSX or your system.
If you don't like it you can simply delete and replace with the original from the "LWcfg origSPB.zip" file.
Contact developer at
SUPPORT
if need assistance.
---
Paint Schemes
---
Air Fiji DHc 6-300

Paint scheme for the Aerosoft Twotter. Click picture to grab file.

---

PNG Defence Force Huey

Paint scheme for the Milviz huey. Click picture to grab files.

---

Air Niugini Dash 7

Air Niugini does not employ these anymore. Grab files by clicking on picture.

---

Extreme Bush Trekker C208B

Fictional paint scheme for the default C208B and meant for PNG Bush Flying. Download files by clicking picture.

---

Air Marshall Islands Dash7

Click pic to download Dash7 paint only. Obtain Milton Schupe model from either Avsim or Flightsim.

---

Royal Tongan B737-800

Download by clicking pic for the default B737-800.

---

Talair DHc 6-300

Talair - now defunct - used to operate in PNG from the 60s to late 80s in PNG. Paint scheme for Aerosoft Twotter. Click on picture to download file.

---

Bonanza V35

Freeware V-tail by Brett Henderson. Paint scheme author unknown. Click picture to download.

---

Air Niugini Twotter

This is a fictional paint worn on the Aerosoft twotter. Click picture to download files.

---

Extreme Bush Trekker Twotter

Fictional paint for Aerosoft Twotter. Click picture to download.

---

Air Marshall Islands Dornier

Click pic to download scheme. Grab PAD aircraft model at Avsim or Flightsim.

---
---